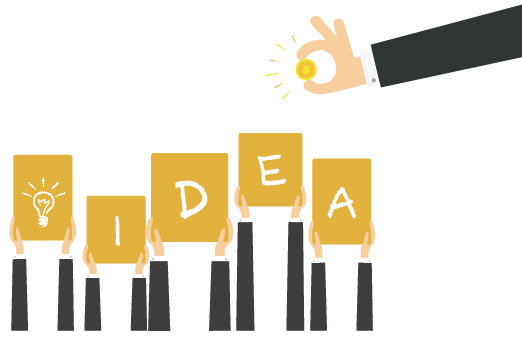 INTERVIEWED BY: EKATERINA MANAFEEVA
Suveer Seemangal was born in Guyana and immigrated to the United States in 1997. His mother works as a teacher, and his father makes deliveries for a small filter company. Suveer went to Queens Vocational and Technical High School, located in Long Island City where he majored in Business. He started trading on the stock market during his sophomore year after being introduced to the stock market game. He traded on the equity markets for four years, and in the past two years switched asset classes and started trading the currency markets. He began his entrepreneurial journey one month after graduating from high school by starting a cleaning company named Cleanster NYC. After that venture he started a consulting firm, Blubase Consulting, to help entrepreneurs and startups get funding and essentially start up a business.
EKATERINA MANAFEEVA: You participated in QCC's Career Cluster - Dual Credit program (now Connect2College) and completed three business courses (BU500, BU906, and ET710). How did these courses and the skills you gained help you excel professionally and personally?
SUVEER SEEMANGAL: I started taking the dual-credit program (formerly called Career Clusters) when I was a sophomore. I believe by taking those courses so early, it gave me a strategic advantage in both my professional and academic careers. For starters, by the time I began college, I had enough credits to be able to graduate in three years instead of four years. Secondly, taking these college courses afforded me the opportunity to understand real-life business situations in depth, at such an early age. These courses I would say definitely set my resume apart. Though I chose the entrepreneurship route, I still use some of the skills and material I learned in those courses to assist with my day to day endeavors at BluBase Consulting.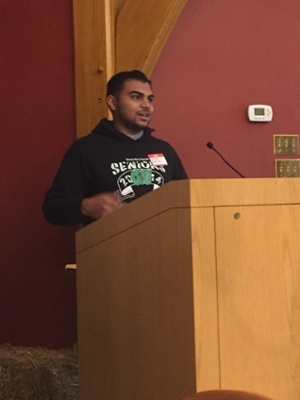 EM: What advice would you give to High School students enrolling in the Connect2College – Dual Credit program?
SS: My advice to high school students pondering whether or not they should be a part of the dual-credit program, currently called Connect2College, is to - JUST DO IT. Having been a high school student I know how easy it is to walk out after that last bell and not look back twice. I advise them all to take a good look at where they would like to be 4 to 5 years from their current position. Would you rather still be trying to finish up that last class while your friends have already graduated? Or would you like to get a jump start on your career by dedicating an extra ten hours a week to your education? By taking these classes early, you're only adding assets to your name which in the long term makes you more valuable to companies, not to mention having the jump on someone who's relatively older than you feels pretty cool.
EM: What advice in terms of promotion/ recruitment and course offerings would you give to High Schools, guidance counselors, and Connect2College administrators?
SS: I would advise counselors to highlight some of the success stories for current high school students. I remember when I was in the beginning months of my sophomore year, I wasn't really thinking much about what college I wanted to go to or a potential career choice. In some cases, the younger generation is very motivated by seeing people who are successful as a result of the programs offered. Maybe hosting a Q&A session at the high schools or at QCC will be a help. I have no problem being an ambassador for it.
EM: Where do you see the parental involvement, if any?
SS: I see parental involvement as minimal as possible. Maybe every now and again send a flyer or email to parents. I say this because, as a student, it's one thing to have your teachers suggest you do something at school, but then it's taken to a whole other level once parents are on the student's case at home. Naturally, when people are told to do something - especially high school students, their initial reaction is to rebut what's being said. So I would just make parents aware not to stress it too much.
EM: What influenced your decision to come to QCC?
SS: The tuition prices at QCC is what sold me to come to QCC. I actually did the college application process incorrectly. I applied to many out of state schools, with the intent that I would be able to afford them. The harsh reality of the situation was that my grades weren't high enough for scholarships, and my family's total income was just high enough for me to not qualify for financial aid. I remember vividly that it was a week before the fall semester started and I still hadn't been accepted to any school in CUNY, so I just did a direct fall admission to QCC, where I spent the next year and a half.
EM: What entrepreneurial advice would you give to someone thinking of starting a business?
SS: Some advice I would offer to up and coming entrepreneurs is find something you love to do, and find a way to make it make you money; business is built around peopleso sharpen up your people skills; adopt a growth mindsetalways strive to be learning something new; every "no" brings you closer to a "yes"; and, DON'T EVER GIVE UP.
EM: Define three aspects that had the most impact on your business success:
SS: I would say people skills, business knowledge, and natural curiosity led to the success of BluBase Consulting.