CUNY Language Immersion Program (CLIP)
Benefits of Attending CLIP
Students are taught by experienced college instructors.
Students work in a computer lab with state-of-the-art technology.
Students are given the chance to retest for reading and writing assessment tests. 
There is an automatic entry or re-entry into college when students leave the program. The CLIP staff helps each student with administrative matters to ensure a smooth transition back to college.
Computer Lab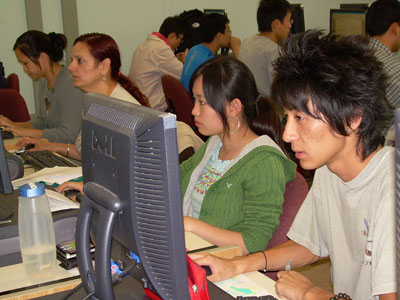 CLIP students are instructed for 5 of the 25 hours a week in a state-of-the-art computer lab.  Here they work on typing and word processing skills, do research on the Internet, and use English language learning software to reinforce classroom instruction.  They also learn how to produce PowerPoint presentations which they can show when they make speeches.  In addition, they may visit a number of bookmarked websites which are of particular interest to English as a second language students.
For example: