Writing Intensive Program
Role of the Graduate Writing Fellows - WIDWAC Program
Role of the Graduate Writing Fellows
Six CUNY Graduate Writing Fellows are hired each year by the Queensborough Community College WI Program Co-Directors in coordination with the CUNY Graduate Center and the CUNY Office of Academic Affairs.
Main Responsibilities
Fellows have a twofold mission: through the advancement of writing pedagogy for faculty, they support the development of writing intensive (WI) courses and the enhancement of students' learning and writing abilities.
Fellows are also responsible for such academic, administrative, and technical tasks as deemed crucial for further development of WI classes.
A. Faculty Development and Collaboration
Fellows act as a theoretical and practical resource for faculty designing and teaching in WI courses.
Each Fellow is partnered with 2-5 faculty members per semester in developing courses. Fellows meet regularly with their faculty members.
The process of developing and piloting WI courses includes the development of a writing intensive syllabus, the design and revision of potential formal and informal writing assignments, and the modeling of strategies for commenting on student writing. Though Fellows assist with reading and responding to student writing, they do not grade. Fellows conduct research on the uses of writing specific to their faculty members' discipline(s).
Fellows may attend their faculty members' classes to observe how they use writing in their teaching, especially when the faculty try out new in-class writing assignments.
Fellows collaborate with each faculty member in the preparation of a two-part portfolio: Planning and Implementation. In addition to the course syllabus and writing assignments, the Implementation Portfolio includes samples of various drafts of students' writing with faculty comments toward revision and a cover letter in which the faculty member reflects on what has transpired in the development of the WI course. This portfolio is required in order for the faculty member to teach a WI class.
B. Collaboration with the WI Co-Directors
The WI Co-Directors provide the overall supervision and guidance of Fellows' work for the development of WI courses and for the independent projects mentioned below (Section D).
Once a week, the WI Co-Directors and the Fellows have a plenary meeting.
In the meeting, each Fellow reports the ongoing progress of the planning and execution of WI courses, shares experiences and ideas, and receives advice from the WI Program Co-Directors and other Fellows.
In the meeting, Fellows often read and discuss scholarship on the development of reading and writing abilities and report the progress of their own projects.
The WI Co-Directors and Fellows also prepare professional development workshops for faculty members teaching WI courses.
C. Professional Development Workshop
The WI Co-Directors and Fellows plan and run professional development workshops for faculty members who are designing and teaching WI courses. These workshops take place monthly during the academic year.
In the professional development workshops, Fellows encourage faculty members to share experiences and ideas on writing pedagogy and writing assignments.
D. Independent Projects
Each year, Writing Fellows work towards a common goal to enhance and benefit the WI Training Program. In past years, this has involved projects such as creating a brochure or informational materials for the program. For the 2016-2017 academic year, the Fellows are working on creating an annotated bibliography on WAC/WID practices in various disciplines as a resource for those involved in the WI program.
Meet the Writing Fellows
Ferzileta Gjika is a Ph.D. student in Urban Education at the CUNY Graduate Center in New York City. She is working on her dissertation: "The Dialectical Relationship Between Teaching and Learning: Learning to Teach and Teaching to Learn." She has spent her career as a science teacher in K-12 settings. She believes that building great relationships with self and others aims to enhance the well-being of an individual, family, and community. Ferzileta currently resides in Long Island, New York and has two kids.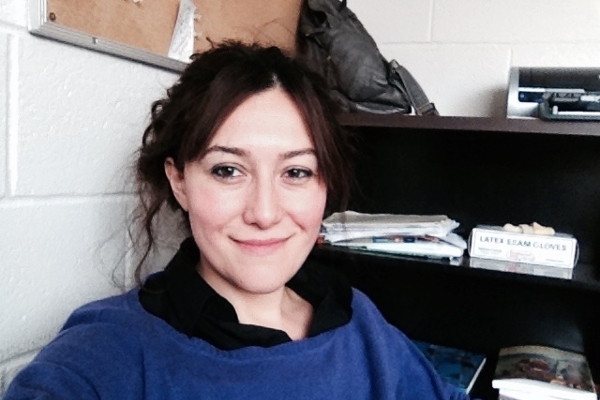 Duygu Parmaksizoglu is a cultural anthropologist working on urban issues. She completed her fieldwork in her hometown, Istanbul. Currently, she is working on writing her dissertation and hopes to defend it soon. As this is her second year as a WAC fellow at QCC, she has really enjoyed working on campus, helping and sharing experiences with the incoming faculty.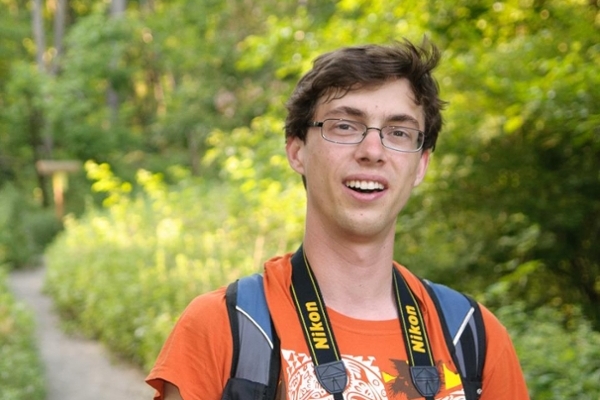 Michael Gray is a sixth year Ph.D. Candidate in the Behavioral and Cognitive Neuroscience subprogram of Psychology. Michael's research uses electroencephalography (EEG; brain waves) and eye tracking to explore the brain mechanisms involved in visual perception, attention, and consciousness. His work has already resulted in two first-author publications in leading neuroscience journals (the Journal of Neuroscience and the Journal of Neurophysiology). Michael also has an interest in teaching and has spent the past 4 semesters being a teaching assistant for Research Methods in Psychology, a writing intensive course at Baruch College.
Gregory K. Williams is a candidate for a Doctorate of Musical Arts in Viola Performance at the CUNY Graduate Center. He has taught viola, chamber music, string methods, keyboard and music theory courses at the Aaron Copland School of Music. He is acting Principal Viola of the Hudson Valley Philharmonic, and performs with Rhymes with Opera, the Red Door Chamber Players, the Albany Symphony and Berkshire Opera Festival. This is his second year as a WAC Fellow at QCC. His dissertation explores the development of the three unaccompanied viola sonatas of twentieth century composer Günter Raphael.
Mikayla Zagoria-Moffet is a sixth year Ph.D. student in English at the CUNY Graduate Center, where she is working on a dissertation about representations of pregnancy, motherhood, and sexual agency in contemporary American young adult speculative fiction. She has taught English composition and writing across the disciplines classes at John Jay and Baruch and completed a WAC fellowship at SPS last year. Her academic interests include YA literature, gender and women's studies, composition rhetoric and pedagogy (specifically digital and multimodal approaches to teaching and learning), speculative fiction studies, and Victorian literature.
Yelizaveta Shapiro is a Ph.D. student in Comparative Literature at the CUNY Graduate Center. Her research interests include twentieth century English and Russian literature, poetry and poetics, modernism, questions of gender, and uncertainty in language as a response to crisis. She teaches English at Hunter and is a poetry editor for Broke Journal.