Inside Queensborough
Diversity converges at Queensborough this fall
Published: August 05, 2019
More than 3000 freshman will enroll at Queensborough Community College for the fall semester, joining students from all over the world who speak 79 different languages.
"We're one of America's most diverse and well-respected community colleges," advises Dr. Tim Lynch, the College's Interim President.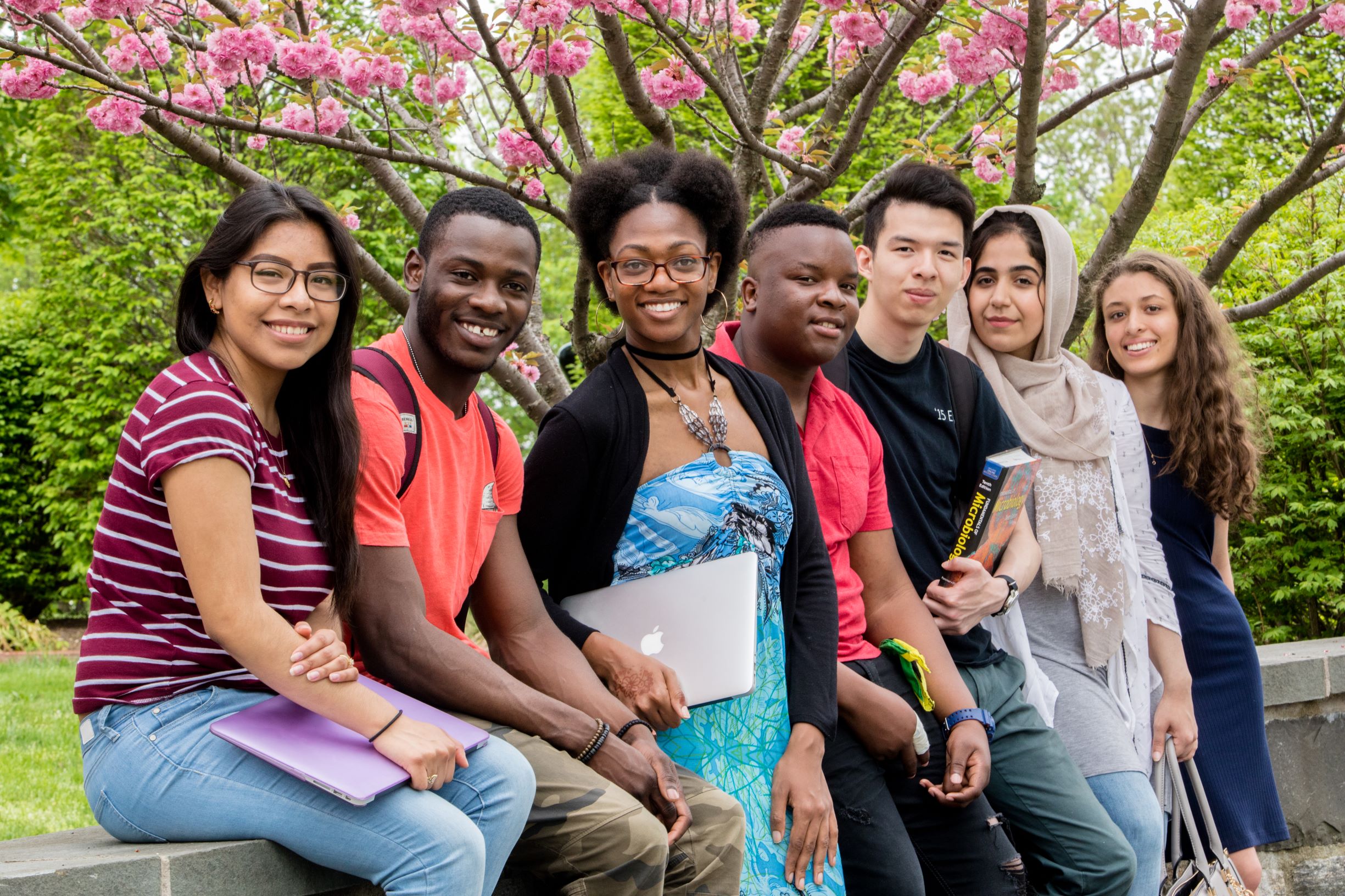 Representing two-thirds of the globe, the campus buzzes with students from Denmark, Cuba, Guatemala, Myanmar, Singapore and 125 other countries.
New students will be part of a vibrant community of 21,000 people studying over 40 Associate Degrees and further education programs at Queensborough, annually.
"The College is all about diversity, equity, inclusion and academic excellence," Dr. Lynch added.
The new semester starts on August 27 and the College is currently accepting applications.
83% of Queensborough students come from Astoria, Jackson Heights, Long Island City, Sunnyside, Bayside, College Point, Bellerose, Douglaston and Little Neck, Flushing, Floral Park, Fresh Meadows, Whitestone, Corona, Elmhurst, Forest Hills, Kew Gardens, Middle Village, Rego Park, Woodside, Jamaica, Hollis Hills, Queens Village, Rosedale, Ozone Park, The Rockaways and every place in between. The majority of other students come from Nassau County, over a thousand students, and Brooklyn.
"Our reputation for unmatched student services, distinguished faculty mentors, and the value we represent are the top reasons students are choosing Queensborough," Dr. Lynch explained.
Queensborough has a student to faculty ratio of 26-to-1, which means classes are small. Extensive support is provided to all incoming students, especially veterans and people who are the first in their families to attend college.
"You never need to feel alone, even if you don't know anyone here. You can do it."
90% of 2019 freshmen will study full-time; three out of four will receive financial aid.
New students will have an opportunity to sign-up to at least 10 dual-joint transfer degree programs with CUNY senior colleges such as John Jay, Hunter or York or the university of their choice to continue their studies. Queensborough students regularly enroll for their Bachelor's at other top universities including Columbia, Cornell, NYU, Fordham, Binghamton, Queens College and more.
Last year, 2,315 students graduated from Queensborough – the largest since the College was founded in 1959.
It's not too late to enroll in the course you want and applying is easy. Just go to www.qcc.cuny.edu/admissions or call 718-281 5000. The campus is at 222-05 56th Avenue in Bayside. No appointments are necessary.
###

Contact:  Michael Donahue