The QCC Fund, Inc.
The QCC Fund, Inc. - Gary Schulze
Gary Schulze
(Retired MTA Senior Advisor)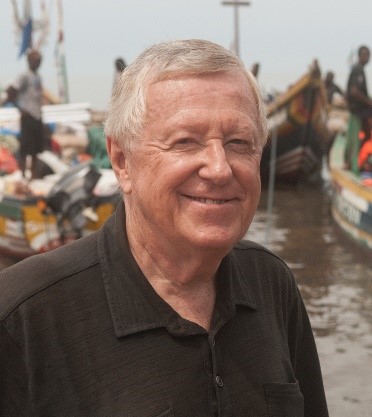 ---
Gary Schulze retired as Senior Advisor to the Metropolitan Transportation Authority's Interagency Counterterrorism Task Force in New York City.
Previously, he served as the MTA's Director of Executive and Organizational Development. He joined the MTA after an eleven-year career at McGraw-Hill, Inc., where he was Corporate Director of Executive Development and Training. Gary also served as National Director of In-House Training and Development at the American Management Association, Director of National and International Seminars for the Young Presidents' Organization and Director of Personnel and Safety for a West African subsidiary of PPG Industries.
Gary has had a life-time connection to Sierra Leone, West Africa, where he served in the first contingent of Peace Corps Volunteers. He arrived in that country shortly after it gained independence from Great Britain in 1961. In 1996, he was a United Nations Election Observer at Sierra Leone's Presidential and Parliamentary Elections, which restored democratic rule to the country. In 2013, he was installed as Honorary Paramount Chief Pieh Gbabyior Caulker I of Kagboro Chiefdom in Sierra Leone, the first American to ever receive such an honor. Sierra Leone President Ernest Bai Koroma presented Gary with the country's highest civilian award in 2014, The Order of the Rokel, with the rank of "Officer" for his "tremendous contributions to history, education and culture."
Gary is a major contributor to the QCC Art Gallery and many of the masks and figures in the Gallery's permanent collection were donated from his private collection. An exhibition of his collection, titled: Patrons & Artists in Traditional African Art: African Sculpture from the Gary Schulze Collection was held at the Gallery several years ago.
Gary has a Bachelor's Degree from New York University and a Master's Degree in Foreign Political Institutions from Columbia University.
He was elected to the QCC Fund Board of Directors in 2008.