The QCC Fund, Inc.
The QCC Fund, Inc. - Charlene Prounis, '76
Charlene Prounis '76
Board Member, W20 Group
Healthcare Marketing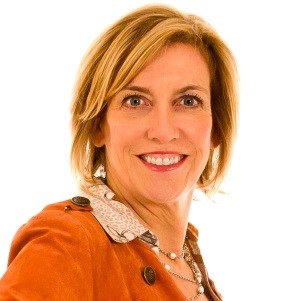 ---
Charlene Prounis is a two-time entrepreneur and an accomplished advertising agency executive with a passion for building businesses. Charlene started her second pharmaceutical advertising agency, Flashpoint Medica, in 2005 winning the prestigious "Agency of the Year" award in 2008 which catapulted its growth, won over 40 prestigious creative awards in 2012-2014 and was selected as a finalist for mid-size agency of the year in 2014 and 2016 from Medical Marketing & Media. Flashpoint has 100 employees and its client base is 90% blue-chip bio-pharma clients, including Genentech, Novartis, Gilead, and Celgene. Charlene recently sold her advertising business to Omnicom and has "retired". She was already snatched up to be on a corporate board for W20, a large (500 person) communications company in the healthcare space.
Charlene's motto is "make it happen!" and if you can dream it up, you can make it happen, which is a large part of her entrepreneurial success. Charlene has received many awards, a testament to her outstanding leadership and company stewardship. These include: PM 230 Elite Award (2016), Medical Advertising News "Person of the Year" (2014), Women's Venture Fund, Highest Leaf Award (2013), Smart CEO's Brava award (2013), Smart CEO's Luminary award (2014), the Healthcare Business Women's Association STAR award (2010 and 2005).
Charlene began her career as a nurse running an ICU and then transitioned to the business side as a pharmaceutical sales rep for three (3) years, before moving into advertising. She then worked at Grey Healthcare Advertising for 12 years, before leaving to start her first agency, Accel, in 1999. She grew Accel to $20M in revenue with 100+ employees before leaving to do it again.
Charlene also serves as the Vice Chair of the CUNY QCC (City University of New York) Fund Board, Past President of the Healthcare Women's Business Association and now currently on the Past Presidents' Task Force and plays a contributing role in Spectrum Designs – a 501c organization that creates meaningful work for young adults with autism.
Charlene graduated from Queensborough Community College in 1976 with a nursing degree and then went on to get her BSN from Adelphi, magna cum laude, and an MBA from St. John's University.
Her daughter is following in her mother's entrepreneurial footsteps and just launched her fine jewelry business, Prounis, in 2017. (Instagram@ProunisJewelry opens in a new window)