The QCC Fund, Inc.
The QCC Fund, Inc. - Ronald S. Appel,'81
Ronald S. Appel,'81
Vice President and General Manager
Henry Schein, Inc.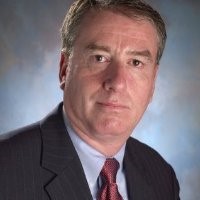 ---
Ron Appel is a 1981 graduate of QCC and is Vice President and General Manager of the Repair Business Group at Henry Schein, Inc. headquartered in Melville, NY.  Ron began his career at Henry Schein, Inc. in 1982 as an Operations Analyst, while completing his undergraduate and master's degrees. His career at Henry Schein, Inc. spans over thirty years. Today Ron's business at Henry Schein has sales of 48 million dollars with five locations and a staff of 120 employees.
Henry Schein, Inc. is a Fortune 500 Company and a member of the NASDAQ 100 and the S&P 500 Indices. It is the largest provider of healthcare products and services to office-based practitioners in the combined North American and European markets. The company first started out as a pharmacy in Woodside, Queens, then moved to Flushing and today is headquartered in Melville, Long Island. It employs 18,000 people in 30 countries, serves more than one million customers, including dental practitioners and laboratories, physician practices and animal health clinics. It boasts sales of 10 billion dollars and is listed in Fortune magazine as the "world's most admired companies".
Through the assistance of Ron and Henry Schein, Inc., Queensborough has received medical equipment to upgrade the labs in its nursing, biology and continuing education/workforce development programs, as well as in the college's Office of Health Services.
In addition to his associate degree in liberal arts earned at Queensborough, Ron holds a B.B.A. degree in business administration from Adelphi University and an M.B.A. from St. John's University.
Ron and his wife, Julia, have their primary residence in Port Washington, NY. They have two children, one who is attending George Washington University and the other who is a high school student. Julia is a Doctor of Optometry and serves on the faculty at the SUNY College of Optometry in New York, located in New York City.
Ron was elected to the QCC Fund Board of Directors in 2015.