Student Activities
Welcome to the Student Center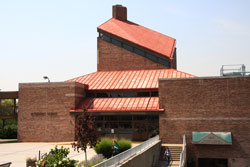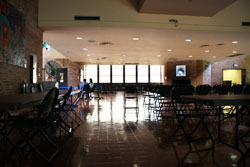 The Student Center, located in the lower level of the Student Union Building is the place to go if you want to relax between classes. The Student Center and its amenities are accessible to any student with a valid Queensborough Community College Identification Card. The Student Center's available amenities include the following:
On the Upper Level
Internet access via Mac Computers
Two Ping-Pong Tables (open scheduled times)
On the Lower Level
Television
Internet access via Mac Computers
Five Billiards Tables (open scheduled times)
Assortment of Card & Board Games
Lounge Area
Meditation Room
Soda & Snack Vending Machines
Vengo Machine, which is useful in purchasing cell phone charging cords and other necessary items (note: the Vengo Machine only accepts Queensborough Community College Student CUNY ID Cards or reputable bank Debit or Credit Cards, no cash).
Microwave Oven/Kichenette for student use
The Student Center's Summer Hours of Operation are:
Monday through Thursday from 9:00am to 5:00pm and closed on Fridays through the week of August 7, 2017.
As a note, the Student Center is closed on weekends, holidays and for special events.
Student Center Events: