QCC Locations - Television & Film Production
Television & Film Production
Queensborough Community College is the premier location for your television production. Situated less than 15 miles from Manhattan, we are the perfect location for film, television and commercial shoots. Our versatile, showpiece campus is perfectly suited for any production and can be customized to meet any production need. This warm and inviting, campus includes on-site coordination with experienced film professionals.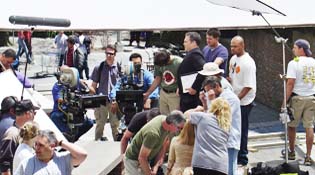 Law & Order: CI filming at Queensborough
Built as a college and home to various film, television and commercial productions, Queensborough Community College offers maximum production value for any budget.
Queensborough Community College can accommodate any size film, television or commercial production, making it the ideal location: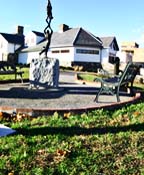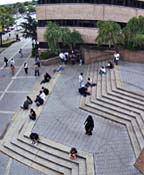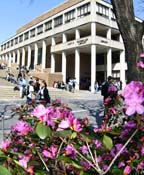 Contact
John Senise
Business Development Manager
Queensborough Community College
222-05 56th Avenue, Bayside, NY 11364-1497
718-631-6311
Campus Map
Directions
Queensborough Community College
222-05 56 Avenue, Bayside New York 11364-1497

The College is located at 56th Avenue and Springfield Boulevard, just a few blocks north of exit #29 on the L.I.E., and immediately south of the Northern Blvd. exit on the Cross Island Parkway. Directions
Bookstore
---
Bus Stop
---
Cafeteria
---
Chemistry Lab
---
Childcare Center
---
Classrooms
---
Computer Labs
---
Conference Room
---
Counseling Room
---
Courtyard
---
Dance Studio
---
Executive Office
---
Executive Office 2
---
Galleries
---
Greenhouse
---
Gym/Pool/Locker room
---
Laboratories
---
Lecture Halls
---
Library
---
Library Stacks
---
Loading Docks
---
Massage Clinic
---
Media Room:
---
Medical Facility
---
Meeting Rooms
---
Museum
---
Music Room
---
Nursing Center
---
Observatory
---
Offices
---
Pergola
---
Soccer Field / Track
---
Tennis Courts
---
Terraces/Rooftops
---
Theaters
---
Pool Billiards Room
---
Waiting Room