Blackboard Tools
Blackboard
What is Blackboard?
Blackboard is a web-based platform that allows teachers to develop and deliver education. This platform provides a user-friendly way for teachers to place course materials, interactive and/or collaborative activities, and assessments into an password-protected online environment.

Blackboard Login Tips
Click/Mouseover Login on the QCC menu and then locate Blackboard link

Enter your CUNYfirst username, along with @login.cuny.edu, and password

Blackboard homepage should display all enrolled courses under the My Courses section. 

If you do not see classes showing up on the Blackboard site, your professor may have chosen not to make the Blackboard site available. You should contact your professor via email and ask if the course uses Blackboard and, if so, to check on course availability.

Alternatively, you may have a status problem. If this is the case, you should check your status with the Registrar or Bursar offices.

Email any concerns about Blackboard access to your professor. You can find your professor's email through the Department website or the Personnel Directory

To update your CUNY email, locate Tools section and click on Update Email. You can have only one email address on Blackboard. The email address that is active in the CUNY portal is brought into the Blackboard system. If you do not use this email address, you can change it ONLY to a CUNY RELATED EMAIL ADDRESS on Blackboard.

NOTE: This will not change the email address used in the CUNY Portal or any other CUNY system. It will ONLY change the email used by the Blackboard system.

If you have trouble logging in, click Forgot Username or Forgot Password.

For other Technical Issues with Blackboard, see below.
Blackboard Student Support
At Queensborough Community College, instructors use the Blackboard Learning Management System in a myriad number of ways to interact with their students. Blackboard is used by faculty to host their course content such as word and pdf documents, provide students with course announcements and broadcast email announcements and alerts to students enrolled in their courses. Blackboard also allows faculty to host a rich variety of multimedia content such as audios and videos. Instructors may also use blackboard to create, host and administer their exams as well as post and grade assignments.
Thus students should be familiar with the basics of logging into, navigating, viewing content, taking tests, uploading assignments, viewing graded assignments and grades in Blackboard.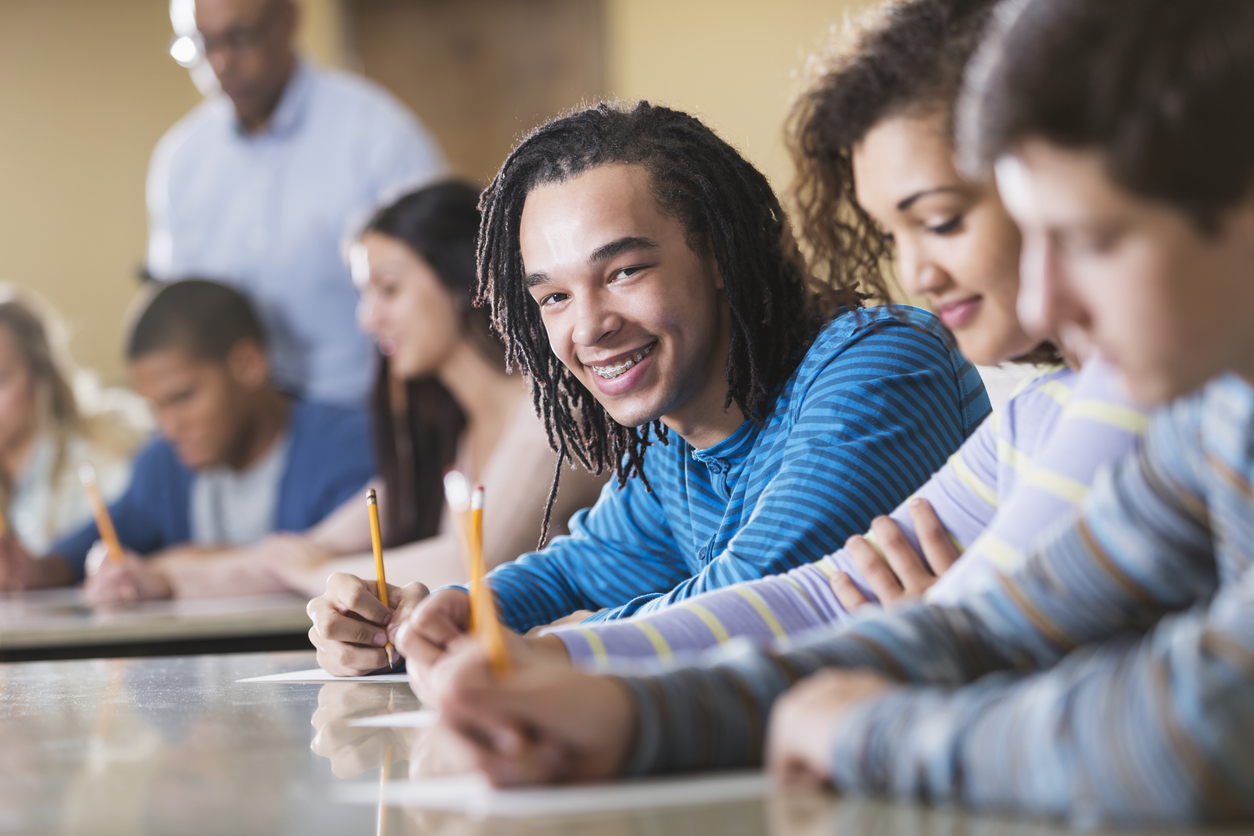 Frequently Asked Questions
Why don't I see my current semester course(s)?
Your courses might not show up because:
You just registered today. It takes up to 48 hours for newly registered courses to appear in Blackboard.

Your instructor hasn't activated your course yet. Remind them to activate the Blackboard course!.
My Office 365 address is wrong or it does not show up in Blackboard. How can I change it?
Only one email address can be listed in Blackboard. Therefore, the email address that is active in CUNYFirst is rolled over into the Blackboard system.
If this address is not your Office 365 email, you can now change it in Blackboard.
Click the Update Email link in the Tools box on the left side of the Blackboard Home Page.
This will display the email currently in use by Blackboard and allow you to change it to your Office 365.
Queensborough uses Office 365 email address as an official means to effectively andn efficiently communicate between students and instructors.
Note: This process will not change the email address used in CUNYFirst or any other CUNY system. It will only change the email address in Blackboard.
Can other students see my email address?
No. As of August 25, 2009, by default, students' email addresses are not viewable by other students. If you wish your email address to display to others on Course Rosters, you can change this by clicking Personal Information, then Set Privacy Options and selecting to display your email address.
Questions? Contact Blackboard Support at BBSupport@qcc.cuny.edu
Blackboard Faculty Support
On this web page you will find all the necessary information to successfully deliver your Fully Online, Hybrid and Web Supported Classes. Blackboard is a learning management system that allows students and faculty to share and engage with learning materials and to communicate with each other in a virtual learning environment.
Faculty should find useful the following resources on his website: information on Blackboard development at CUNY; User Guides with information on using new and improved features and FAQs with answers to the most commonly asked questions
Updates and Announcements
On December 30 th 2021 CUNY migrated our Blackboard hosting environment to Blackboard SaaS, a cloud computing environment. As part of the new Blackboard SaaS platform, updates to functionality will be released on an ongoing, rolling basis throughout the year, allowing CUNY to bring new features to our community faster and with greater flexibility.
This migration introduced a new Content Editor to Blackboard, used to interact with assignments, tests, and discussions. We invite students and faculty to become familiar with the new Editor in advance of the migration. Below are two quick resources on using the new Content Editor:

You will notice a new Accessibility Training tab when you log into Blackboard. This tab continues CUNY's commitment to making content accessible for the entire CUNY community, including those with various abilities. The tab currently contains three modules and will be expanded as more training is developed and published.
First is a link to a new Blackboard course on creating accessible Blackboard courses. This course was created by CUNY faculty at the School of Professional Studies for CUNY faculty. It is selfpaced and entirely online. It instructs faculty on the many ways to make online courses and materials accessible to all students, including accessibility of Blackboard, Microsoft Office and PDF documents, multimedia, and materials from publishers.
A second module provides eight video recordings from an accessibility training course for content developers. The videos contain information on making websites and documents compliant with accessibility guidelines.
The tab also points users to general accessibility information about CUNY and Blackboard accessibility and provides a contact e-mail for questions or comments about accessibility.
Sending Emails To Students Through Blackboard
Log into your Blackboard Course

Under the Control Panel, Expand the Course Tools menu

Select the Send Email option

From the list, select All Students Users

Once you select your option, you can add Subject, Message, and Attach a file

Click Submit to send your message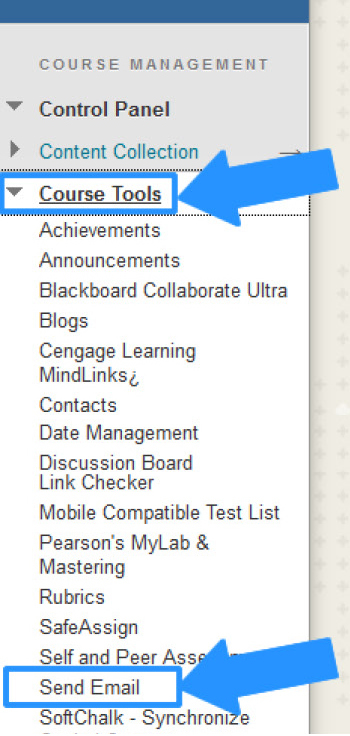 Making Your Course Available
Instructors can always view and edit their Blackboard courses; however, Blackboard courses are created unavailable to students. Students and instructors will see " (not currently available)"  next to their Blackboard course until the instructor makes his/ her course "available."
Below are the instructions on how to make your Blackboard course available:
Under the Control Panel, Click Customization

From the menu, select Properties

On the Properties page, scroll down to Set Availability

Scroll down to the bottom of the page, click Submit
Blackboard & Blackboard Collaborate - Technical Issues
If you encounter any technical issues with Blackboard or Blackboard Collaborate, contact the Office of Educational Technology.
For course content-related questions, contact your instructor.

Resources: Not all web browsers are compatible with Blackboard. To find out if what browser works well with Blackboard, see the following links:
Blackboard-certified browsers.
Blackboard Collaborate-certified browser
Students:
Office of Educational Technology (OET)
Preferred: bbsupport@qcc.cuny.edu
Student Support
Monday – Friday
9:00 am – 12:00 pm & 2:00 pm- 5:00 pm

After Hours Blackboard Support
The after-hour Blackboard support coverage is available:
Weeknights from 8 p.m. to 8 a.m. the next morning
Weekends from 8 p.m. Friday night to 8 a.m. Monday morning
Contact: (646) 664-2024