NYS Coronavirus Update
QCC Coronavirus Coordinator
May 05, 2021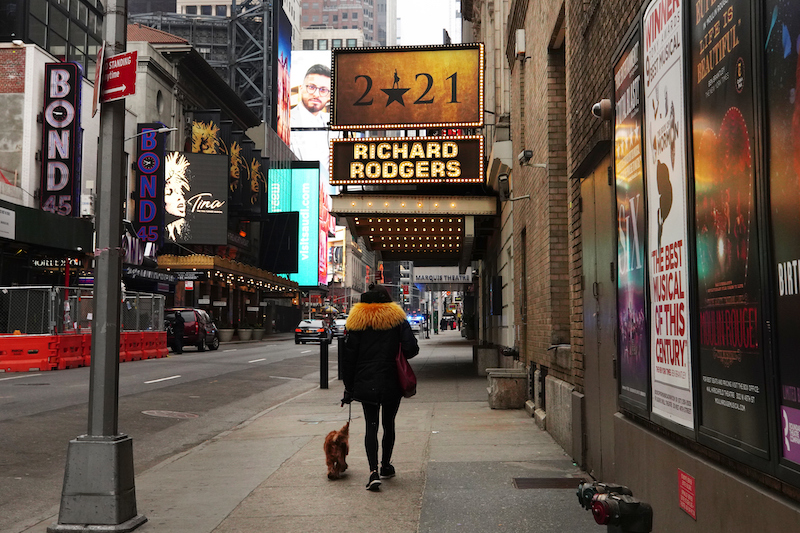 NYS Coronavirus Update: Big News for Baseball Fans -- Broadway to Return in September
Our safe and careful economic recovery and reopening continues. Beginning May 19, large-scale outdoor event venues will welcome more people and only be limited by the capacity necessary to comply with the CDC social distancing rules. This applies to outdoor music concerts, live entertainment, baseball games, horse races and more. Additionally, fully vaccinated attendees at these events may be seated at full capacity in assigned sections—providing another incentive for New Yorkers to get vaccinated. 
May 03, 2021
NYS Coronavirus Update: Subway Resuming 24-Hour Service
As we continue our progress against COVID-19 in New York, we're able to take additional steps to reopen our economy and help businesses and workers. Today, in union with New Jersey Governor Phil Murphy and Connecticut Governor Ned Lamont, we announced the easing of pandemic restrictions related to the tri-state region's businesses, venues and gatherings. Most capacity limits will be lifted on May 19, including retail, food services, gyms and fitness centers, amusement and family entertainment, hair salons, barbershops and other personal care services.
March 24, 2021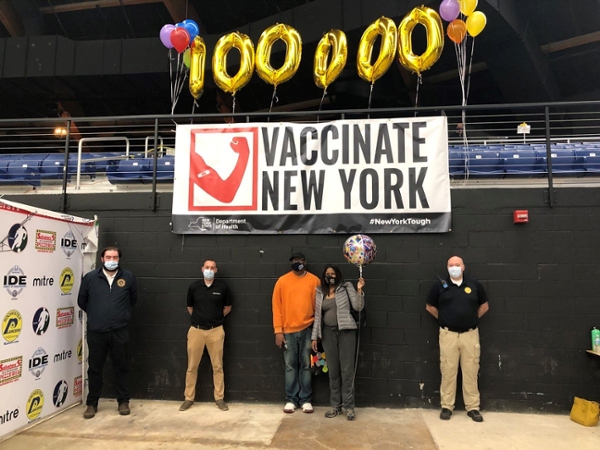 NYS Coronavirus Update: Free Citizen Public Health Training Program -- 8 Million Vaccines Administered
As of today, over eight million doses of vaccine have been administered in New York. Our large distribution network is steadily getting shots into people's arms all across the state, but we need to be mindful that we are still in a footrace between the infection rate and the virus.
March 22, 2021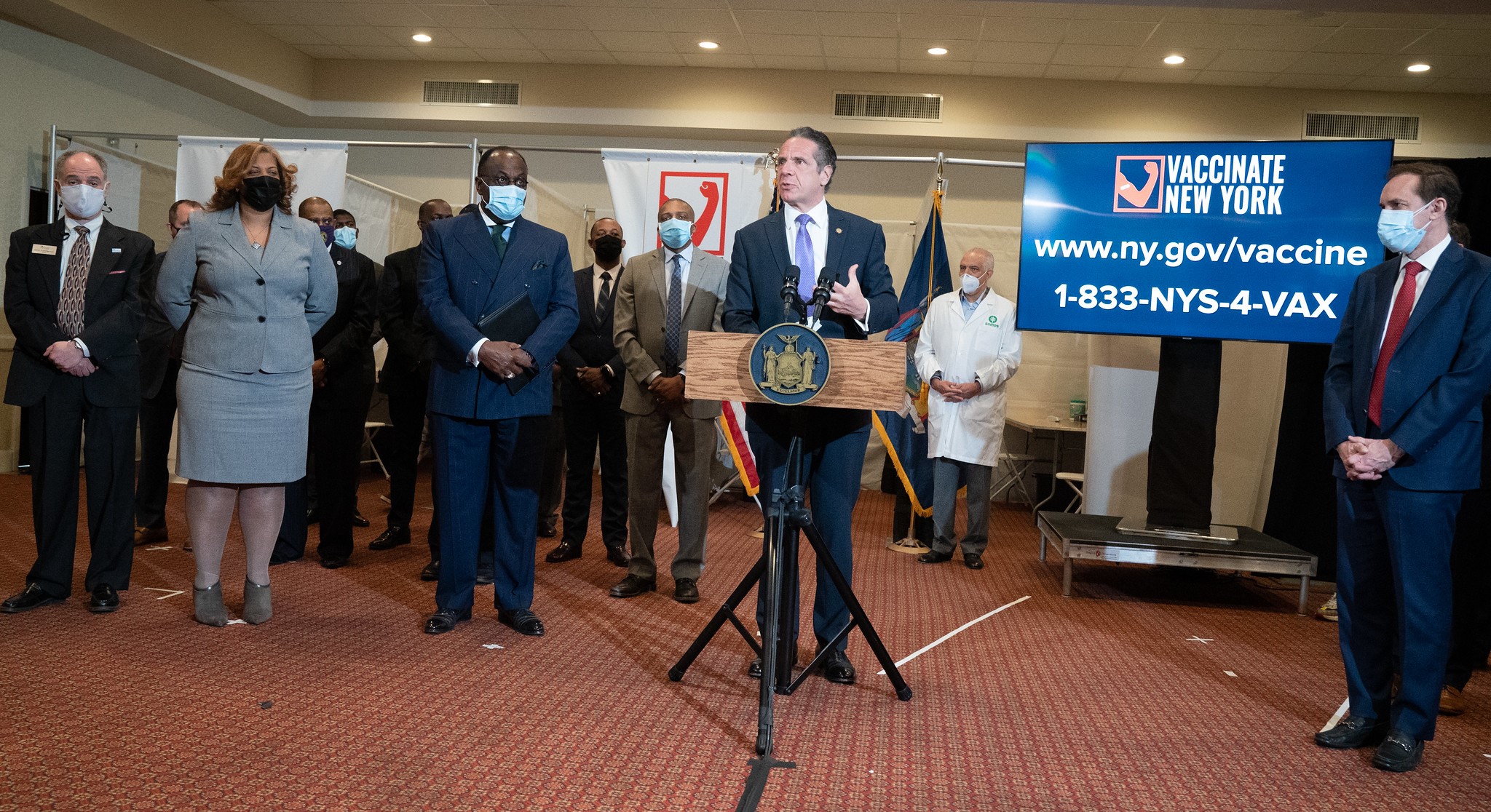 NYS Coronavirus Update: New Yorkers Age 50+ Become Eligible for Vaccine Tuesday
Starting tomorrow at 8 a.m., New Yorkers 50 years of age and older will be eligible to receive the vaccine. We continue to kick vaccinations into overdrive throughout the state by expanding eligibility, establishing new vaccination sites and opening up eligibility to providers to reach new populations.
March 19, 2021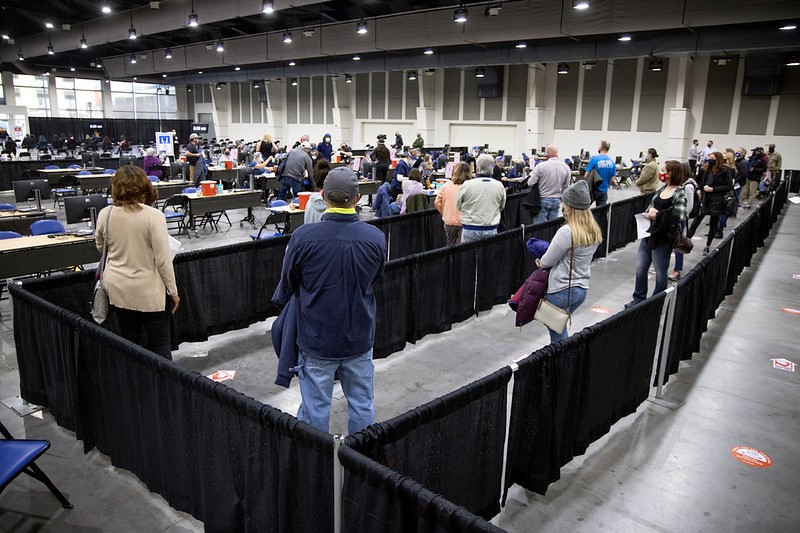 NYS Coronavirus Update: NY Income Tax Deadline Extended -- Indoor Dining in NYC Expands
As more New Yorkers are vaccinated we are beginning to look to the future and get activity and the economy back up and running. It is important to remember that it's only with the dedication and grit of New Yorkers that we are beginning to see the light at the end of the tunnel.
March 16, 2021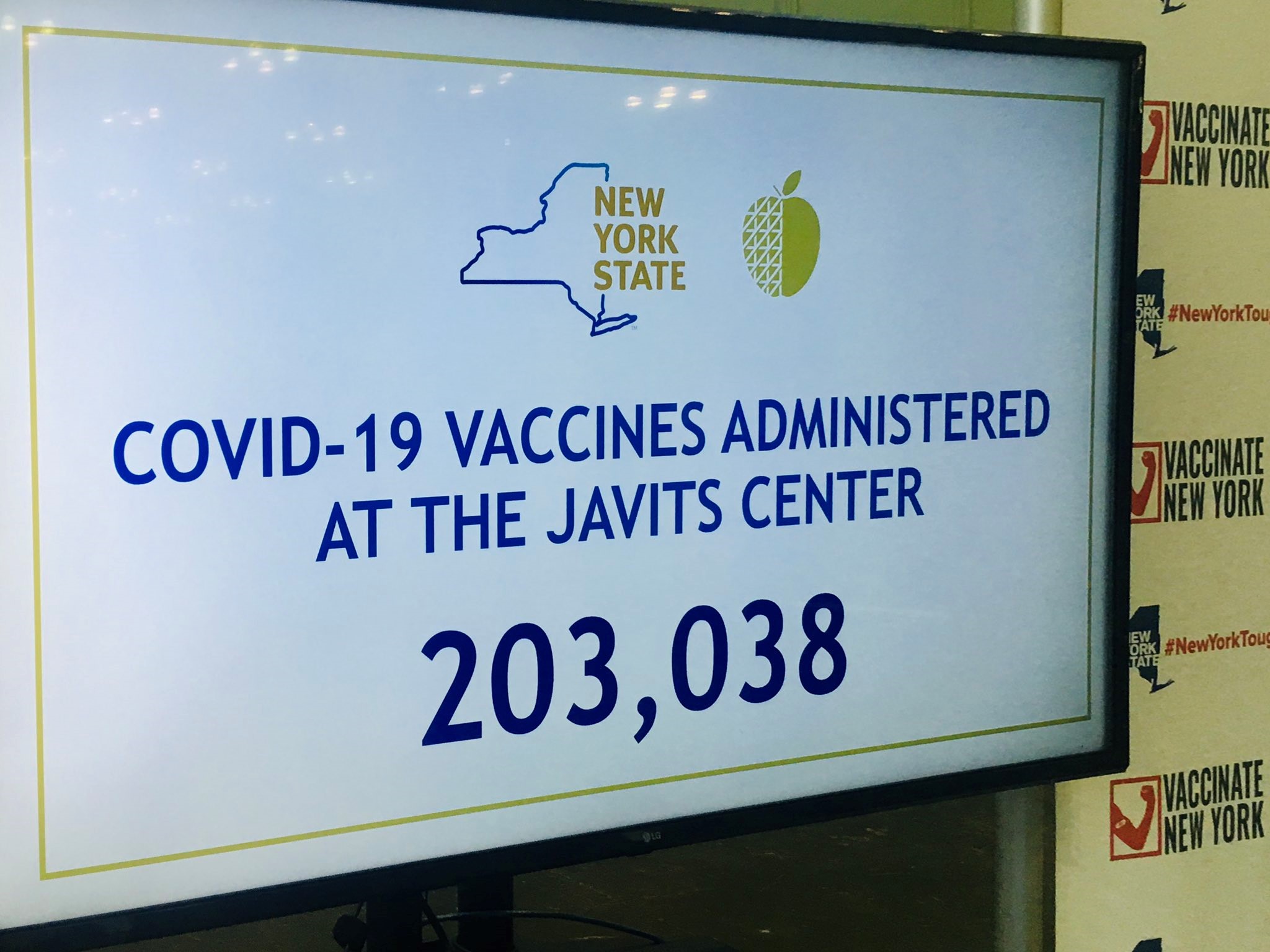 NYS Coronavirus Update: New Groups Become Eligible for Vaccine Tomorrow
As our vaccine supply from the federal government increases, we can expand eligibility to more New Yorkers to keep our vaccination progress moving. Starting tomorrow at 8am, three new groups of New Yorkers will be eligible for the vaccine: public-facing government and public workers, not-for-profit workers who provide public-facing services to New Yorkers in need, and essential in-person building service workers.
March 15, 2021
NYS Coronavirus Update: Three Mass Vaccination Sites to Open on Long Island
Today I was happy to announce three new mass vaccination sites are coming to Long Island. The sites, located in Brentwood, Old Westbury and Southampton, will open this Friday, March 19. All three sites will have the ability to vaccinate more than one thousand New Yorkers daily dependent on supply from the federal government.