Queensborough Community College Completion Day
Community colleges throughout the City University of New York and (CUNY) and the State University of New York (SUNY) have a simple message: Students who complete an associate degree have better prospects for jobs, scholarships and transfer to four-year schools.
Completion Week
Join us for our Completion Week events and get a chance to win a prize!
Completion Week #CompletionWeekPride
Start Date: October 18, 2016 - 1:00 PM
End Date: October 21, 2016 - 12:00 PM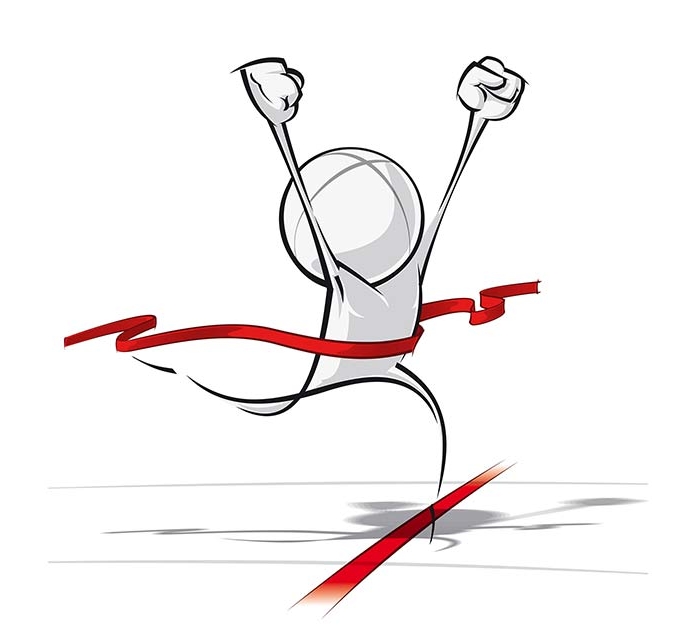 Tuesday, October 18th
1:00 p.m.
Library Building Basement – Room 6
Finance 101: Money Matters – Presented by the Office of Single Stop & New York Legal Assistance Group (NYLAG)
This workshop/seminar is for all students who may not be aware of the services that the Single Stop Office provide. Ms. Amawati Gonesh, Single Stop Administrative Specialist, will be present giving a rundown of all the services provided, including benefits screening, free legal services via the Legal Aid Society and more. Also present at the workshop/seminar will be a representative from the New York Legal Assistance Group (NYLAG). He/she will be speaking to students about all things financial and conduct an interactive workshop of ESPN's popular series "30 for 30: Broke", which explores the lives of several athletes who've played in the NBA, NFL, etc. who, at one point, were living lavish lifestyles as a result of their $1,000,000+ contracts and are now in financial hardships due to poor financial literacy and money management. At the conclusion of the showing, he/she will review aspects of financial literacy (financial aid planning, debt, budgeting, credit card analysis, setting financial goals, etc.). As college students, financial literacy is an important skill you should possess as you prepare to enter the workforce after completing your degree.
Wednesday, October 19th
12:10 – 2:10 pm
Humanities Quad
Completion Week Support Services Fair
On Wednesday, October 19th during club hours in the Humanities Quad, we'll be holding a "Support Services Fair", where all students can learn about some of the valuable resources we offer to assist with degree completion. Also, they'll be given information about how they can participate in our "Selfie Challenge", in which students can win a prize by taking a photo posing with their completion week t-shirt and posting it to their various social media pages (Instagram, Facebook, Twitter, Snapchat, etc.) using the hashtag #CompletionWeekPride.
Thursday, October 20th
Time: 10:00 am
Location: Library Building Basement – Room LB8
Internships & College Credit Workshop – Presented by the Office of Career Services
On Thursday, October 20th, Ms. Susanne Grossman of the Office of Career Services will be speaking with students about the benefits of completing an internship during their undergraduate studies. She will provide an overview of an internship, how completing an internship can be beneficial to their educational and professional/career outlook, how students can earn college credit for completing an internship, and much more. She will also be speaking with students about the upcoming Internship & Cooperative Education Forum, which is scheduled to take place on Wednesday, November 16, 2016
Friday, October 21st
And the winner is……….
On Friday, October 21st, we will announce the winner of the Selfie contest!
Students should engage with Queensborough's Facebook page, Twitter feed and the digital signage on campus to discover the winner of this year's grand prize!  You never know, it could be you…
Contact Name: Gisela Rivera, Reynald Pierre-Charles
Contact Email: GRivera@qcc.cuny.edu, RPierrecharles@qcc.cuny.edu
Why Complete?
Why community colleges?
About half of all undergraduate students in the country attend community colleges.
Nearly one million "middle-skill" job openings – positions that require more than a high school diploma, but less than a four-year degree – are projected for New York State by 2018.
Why complete?
Students who complete an associate degree can expect to earn $400,000 more in a lifetime than a high school graduate.
Unemployment for community college graduates is typically 30 percent lower than for high school grads. 
New York residents who transfer directly from a SUNY or CUNY two-year college with an associate degree are guaranteed entry to a four-year SUNY college.
The nation needs more college graduates to stay competitive. The United States used to lead the world in the percentage of 25- to 34-year-olds with college degrees. Now it ranks 12th among 36 developed nations.
What can I do?
If you are a student, make a commitment to complete your degree.
Talk to students you know about their plans for completion.
Take part on Queensborough Completion Day activities.
If you have completed a degree – particularly an associate degree – tell your story.
Top 10 Reasons for Completing Community College
1. You'll earn more! Students who complete their associate degree or certificate can expect to earn as much as $8,000 more per year and about $400,000 more in a lifetime than a high school graduate.
2. You'll be prepared! People change jobs up to 10 times in their working lives - and when you are job-hunting, a college credential will always give you an edge.
3. Credential holders also are more likely to retain jobs. Unemployment for community college graduates is typically 30 percent lower than for high school grads.
4. You'll encounter fewer barriers to transfer! Many state college systems have articulation agreements that guarantee transfer of community college credits when associate degree students enter state universities. You'll save time and money by not having to repeat courses or take courses you did not know you needed.
5. You'll have the personal satisfaction of reaching your educational goal and having something tangible to show for it - something valued by employers, scholarship officials and transfer recruiters.
6. You'll help reverse a national trend in the declining number of college graduates, and you'll also open doors for your children. Children of college graduates are more likely to graduate themselves.
7. You and your family's health will improve. Research links greater educational attainment to longer life, healthful eating, exercising and avoiding risk factors. Better-educated people are quicker to change behaviors in response to new evidence. Bettereducated people have higher incomes, making them more likely to have health insurance and live in safer neighborhoods with better access to recreational facilities and grocery stores.
8. You will be more likely to promote environmental sustainability.
9. You'll be more likely to volunteer, vote, contribute to charity, serve on boards and run for office.
10. You'll be an educated, prepared and higher-paid employee, providing support for federal, state and local governments and helping the national workforce be competitive and productive in the global economy.
Fiction: You can get a good job without finishing college.
Fact: 60 percent of jobs by 2020 will require a college credential.