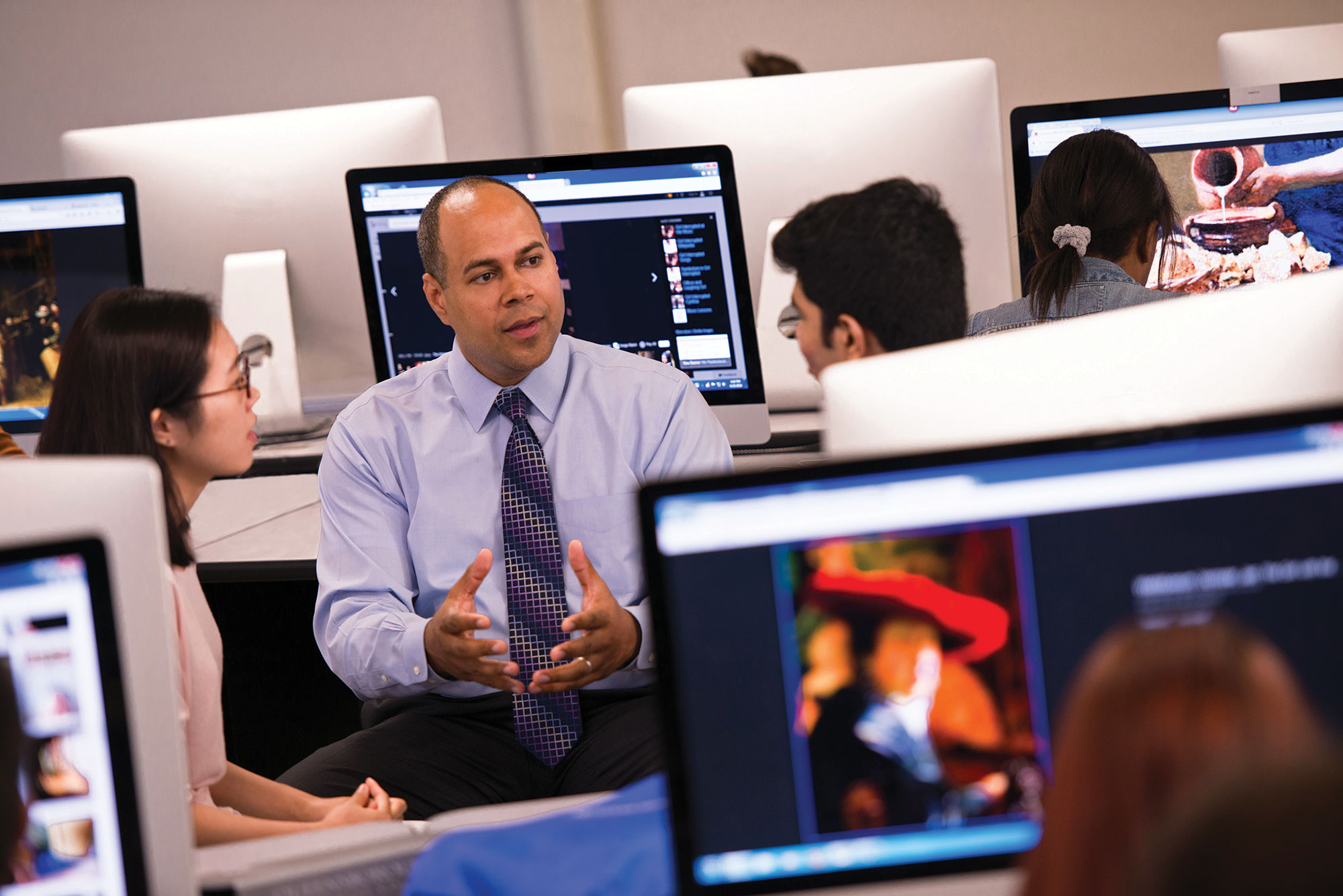 81% of full-time faculty members at Queensborough hold a doctoral or other terminal degree.

Amplify your learning in our Queensborough Academies
As a Queensborough student you'll focus your education in one of our five Queensborough Academies: the Business Academy; Health Related Sciences Academy; Liberal Arts Academy; Science, Technologies, Engineering, & Math (STEM) Academy; or the Visual and Performing Arts Academy (VAPA). With experiences in service-learning, writing intensive courses, special events, museums, performances and laboratories, you'll benefit from a focused, impactful education.
One-on-one support from your Queensborough Academy Adviser
From the moment you step onto our campus, you're paired with a personal Queensborough Academy Adviser dedicated to helping you reach your academic and career goals. Your Academy Adviser will guide you through course selection, help you understand degree requirements, assist with career planning and support you throughout your college experience.
Hands-on student research experience
Within your Queensborough Academy you'll have the opportunity to connect in-class learning with real world experience by participating in meaningful research. Queensborough is one of the few community colleges to have an undergraduate research program, encouraging you to work closely with professors and present your findings at national conferences.