health, physical education and dance
Letter from the Faculty
Welcome to the QCC Dance Program! We are excited you are joining us on this journey of discovery. You must bring with you your passion for dance and your ability to work hard. We are excited to share with you our knowledge, curiosity and joy in exploring every aspect of this art form.
The dance program students and faculty form a tight-knit, supportive community in which different backgrounds and different points of view are honored. Our full-time, studio faculty members are professional dance artists with active careers, dedicated to the growth and well-being of our students.
Our graduates have gone on to pursue their dance studies in prestigious 4-year BA and BFA programs, in professional training programs, to teach in many settings and to perform in professional dance companies. If you work hard, you will graduate with a more articulate, aligned, expressive, dynamic body. You will have expanded creative and performance skills, an outstanding sense of self-discipline, a deeper ability to stay present and responsive in the moment, greater collaboration skills, and a greater ability to express yourself in speaking, writing and movement.
Congratulations on your decision to pursue your dream of a career in dance. Remember our doors are always open if you need guidance.
Yours Truly,
Emily Berry, Aviva Geismar and Nicole McClam
Why QCC?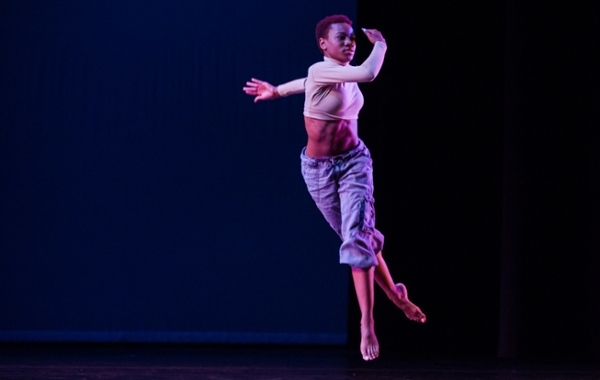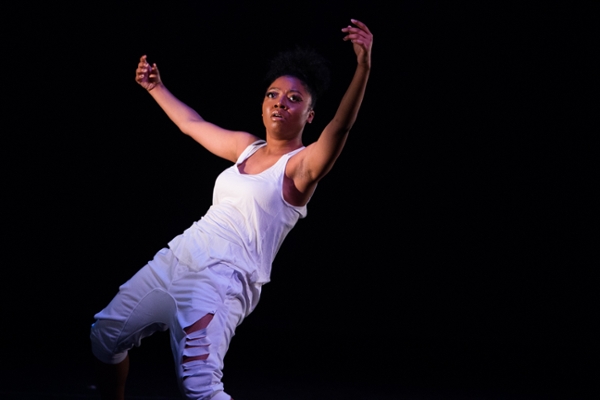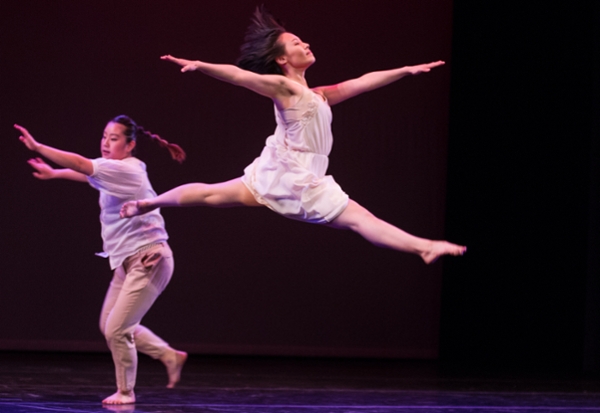 Save Money While Receiving More Individual Attention
QCC students pay, on average, a tenth of the tuition shouldered by students at private, four-year institutions and most QCC students qualify for grants and loans. Our class sizes are small and Professors offer extensive individual attention.
Somatic Training
In addition to training in dance technique and creative and performing skills, our program offers extensive training in somatic modalities that will help with injury prevention and allow you to dance safely long into the future. These somatic approaches include Bartenieff Fundamentals, GYROKINESIS and Yoga.
Academic Support
Academic classes are taught by Professors, not teaching assistants, and the college has an extensive program for students learning English or requiring remedial work.
QCC students Win Honors at ACDA
Each year selected QCC students participate in the regional American College Dance Association Conference. This is an extraordinary opportunity for exposure to what is happening in college dance programs throughout our region and to perform for adjudicators and for a community of dance professionals and students. Recently, Queensborough's student dancers performed at the Northeast Regional Conference of the American College Dance Association (ACDA) at the College at Brockport in Brockport, N.Y.  There, QCC students performed dances created by students and a guest artist, took numerous classes and attended performances by students from 20 colleges from our region and beyond. Read the full article.
Where Can I Go After QCC?
In recent years students from QCC dance have gone on to pursue BFA or BA degrees (and receive dance scholarships) at such colleges as Rutgers University, Adelphi University, Long Island University Brooklyn Campus, Marymount Manhattan, Montclair State University, Hofstra University, Hunter College and Queens College. The list of programs that students transfer to is constantly growing, as we work with each student to help find a program that is the right fit.
What kinds of careers will QCC prepare me for?
Whether you plan to be a modern dance performer, a hip-hop choreographer, a K -12 dance teacher, an arts administrator or pursue any other career in the field of dance or beyond, our program will give you the foundation you need.
Performance Opportunities
Dance Workshop
Students are selected by audition to perform dances by internationally known guest artists and faculty in our annual Dance Workshop Course. The dances rehearse in January and throughout the spring semester and are performed in the Queensborough Performing Arts Center in May. Some students also choreograph their own works and participate in an adjudication process that provides valuable feedback and the possibility of being included in the main concert.
Guest Artists
Every year our students perform a piece by Robert Battle, Artistic Director of the Alvin Ailey American Dance Theater. In recent years, QCC students have performed dances by the following internationally known choreographers:
Paul Taylor
Jowale Willa Jo Zollar (Artistic Director Urban Bush Women)
Kyle Abraham
Anna Sokolow
Marjani Fortè-Saunders
Keith Thompson
Malcolm Jason Low
Opera and Dance Gala
Each fall, QCC dance faculty create original dances for selected students to be performed in an opera and dance gala with a live orchestra and singers in Astoria, Queens.
---
On Sunday, December 9, the Queensborough Community College Dance Program presented its first Kwanzaa Celebration. Produced and directed by Adjunct Faculty Kevin McEwen, this program proposed to celebrate the QCC local and extended community through dance and music.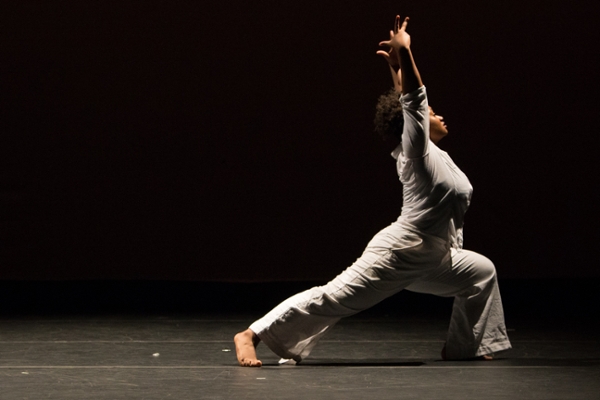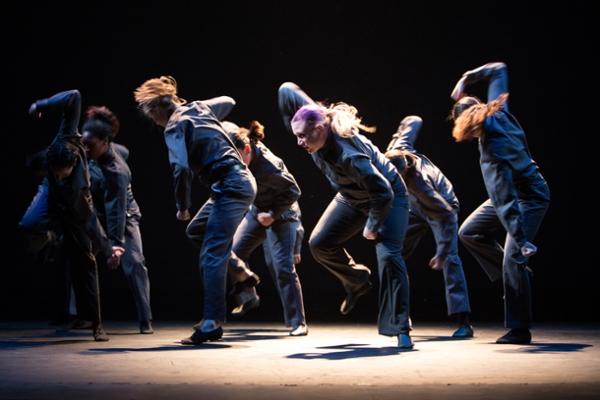 Testimonials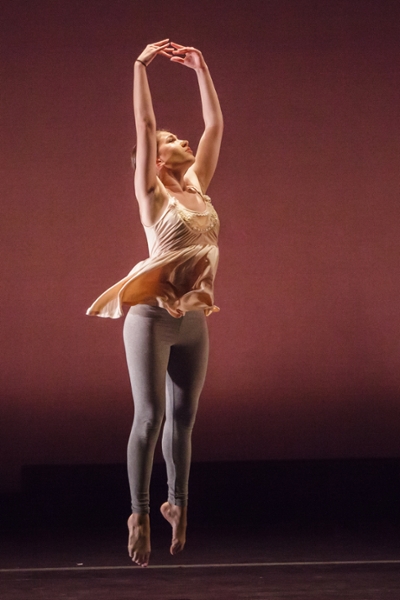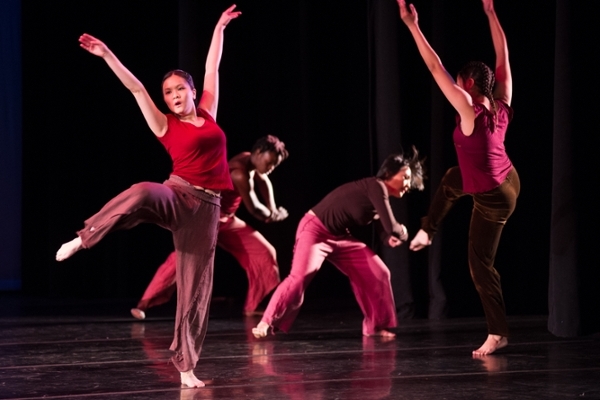 "My experience at QCC was nothing but amazing. I was challenged in ways most people wouldn't challenge a dancer at a community college dance program. I have continued my studies in dance at a four-year institution and was more than prepared for auditions. I would recommend QCC's dance program to anyone."
J'nae Simmons, BFA candidate in Dance, LIU Brooklyn
Principal dancer at American College Dance Association National Conference and Inside/Out Series at Jacob's Pillow

"I've transformed as a dancer and as a person by attending Queensborough Community College. I developed good working habits that I will carry with me for the rest of my life. I am blessed and very gratefully for the doors that opened for me from attending Queensborough Community College."
Eliza Michelle Pacheco
BFA in Dance Adelphi University

"Queensborough was the start of my dance career. The dance department wasn't just about dancing. It also helped with life lessons like understanding the time and effort we had to put into something."
Dale Nathaniel
BFA in Dance from Adelphi University
Choreographer for ENJ Production Dancers and Dance, Teacher for Urban Strategies