Faculty Member
Frank Jacob, Assistant Professor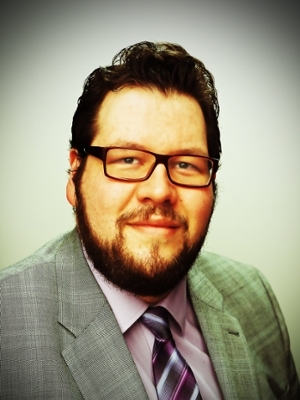 Frank Jacob received his MA in Modern History, Ancient History, and Japanese Studies from Würzburg University in 2010 and his PhD in Japanese Studies from Erlangen University in 2012. He has lectured at several German universities (Erlangen, Düsseldorf, Würzburg), before serving as Assistant Professor of Modern History at the University of Würzburg (2013/2014). In August 2014 he joined the History Department and is teaching Western Civilization since 1789, East Asia since 1600, and World History since 1500. Dr. Jacob has published several monographs and edited books. He is also the editor of three academic journals (Global Humanities, ChiMoKoJa, and Entertainment) as well as three academic series (Comparative Studies from a Global Perspective, Knowledge of Goods, War (Hi)Stories). His main research foci are Modern Japanese History, German History, Cultural History, as well as World and Global History.
Courses Taught:
HI 112 Western Civilization since 1789; HI 178 World History since 1500; Polish History 1776-1945 (graduate course); Modern Japanese History (graduate course); Modern Chinese History; The Great War in the Middle East; The Russian Revolution (graduate course); The Cold War and International Politics; The History of the Russo-Japanese War; The Holocaust; Secret Societies; Occultism, Sciences, and Occult Sciences; The History of Modern Cuba; The Reception of the Japanese Yakuza in Popular Media.
Academic Memberships:
German Association for Social Science Research on Japan, German Studies Association, Historical Society for Military History, World History Association.
Recent Books:
Japanism, Pan-Asianism, Terrorism - A Short History of the Amur Society (1901-1945) (Palo Alto et al.: Academica Press, 2014).
Peripheries of the Cold War, Comparative Studies from a Global Perspective, Vol. 3 (Würzburg: Könisgahusen&Neumann, 2015).
Secret Societies (Stuttgart: Kohlhammer, 2015) [German].
For Full CV:
https://uni-wuerzburg.academia.edu/FrankJacob/CurriculumVitae