The QCC Fund, Inc.
The QCC Fund, Inc. - Charlotte Biblow, Esq.
Charlotte Biblow, Esq.
Partner
Farrell Fritz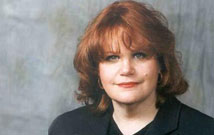 ---
Charlotte Biblow is a Partner at Farrell Fritz in the firm's Environmental, Land Use and Municipal Law Department and heads the firm's Environmental Law Practice Group. First joining Farrell Fritz in 2003, she concentrates her practice in environmental law, land use, municipal law and commercial litigation and represents clients in environmental and land use litigation in both federal and state courts and before administrative agencies. Charlotte has been lead trial counsel in both jury and non-jury trials. She counsels clients about environmental permitting, regulatory compliance, investigation and remediation of environmentally impacted properties such as brownfields sites, superfund sites and petroleum contamination sites. She is an experienced negotiator with federal, state and municipal environmental and land use regulators. Additionally, she represents government and private developers in these areas of law and provides counseling on land use and environmental/SEQRA issues. She also represents corporations, individuals and financial institutions in business transactions involving environmental due diligence, audits and regulations as they relate to business transactions.
Charlotte is a member of the Board of Directors of Sustainable Long Island and is the Board President. Sustainable Long Island is a nonprofit organization, whose mission is to advance economic development, environmental health, and social equity for all Long Islanders. Charlotte previously was a board member of the American Heart Association – Long Island Region. In 2005, she was awarded the American Heart Association's James W. Dowling Award for outstanding service in advancing the heart program and stimulating public support to reduce disability and death from cardiovascular diseases and strokes. In May, 2006 she was elected to the board of the Long Island Fund for Women and Girls, now known as the Women's Fund of Long Island. She was an active board member until 2013, when term limits required her to rotate off the board. She served as the grants committee Co-Chair for several years. In March, 2007, Charlotte was honored by The Queens Courier and Queens Business Today as female "Professional of the Year" and in 2012, the Queens Courier inducted her into its Top Women in Business Hall of Fame. Long Island Business News selected Charlotte as one of Long Island's Top Fifty Women in Business in 2007 and 2010 and inducted her into its Top Fifty Most Influential Women in Business Hall of Fame in 2012. In 2014, she received Long Island Business News "Leadership in Law" award. She is also a columnist for the New York Law Journal, writing on State Environmental Regulations.
The QCC Fund, Inc. receives generous support from Farrell Fritz. Charlotte holds a B.S. degree in chemistry from the State University of New York at Albany, a M.S. degree in environmental health science from Hunter College and a J.D. degree from St. John University School of Law.
Charlotte was elected to the QCC Fund Board of Directors in 2007. She currently serves as Treasurer and Chair of the Finance Committee and has previously served as Secretary and Partners Gala Chair.