Student Guide to Taking NLN Exams with EXAMITY
---
NLN Customer Support is available:
Mon.-Fri., 8 AM - 4 PM (Central)
All links provided in this document are available from the homepage of your NLN Account.
A FEW KEY POINTS TO KNOW WHEN TAKING AN NLN EXAM
The NLN offers 3 Proctoring Methods ( On-Site, HyFlex Proctorio, Examity ) your Institution will choose the method you are required to take.
In order to test with the NLN you must have an NLN account at www.nlntest.org ( NOTE: If you have tested with us since September of 2020 simply log Into your account. If you have not tested with us since September, please go to www.nlntest.org and create a new account. PLEASE DO NOT CREATE MORE THAN ONE ACCOUNT. If you are unsure if you have an account or not, contact studenthelp@nln.org
Be advised the NLN has a STRICT NO REFUND POLICY – please make sure you are purchasing the correct prep materials and exam title(s). Prior to taking your remote exam review the system guidelines and technical requirements.
Currently, NLN Student Customer Service is available, Monday – Friday 8am – 4pm central time. We are closed on all major holidays and weekends.
Exams are good for 90 days from the date of purchase.
You will need a current, government issued ID to test on-site or remotely.


EXAMITY
Examity exams require that you schedule a date and time with an on-line proctor via Zoom. Once you have purchased your exam you can go into My Assessments and click on the calendar icon to schedule a date and time that works for you.
Registration – You must register for this exam after purchase.
Testing Implements – You may use a basic 4 function calculator (no cell phones, scientific or advanced devices are allowed) You may also use an 8.5 x 11-inch erasable whiteboard
Review Technical Requirements – These are located on the home page of your NLN account.

Once you have created your NLN account you will find additional information about how to purchase prep materials and exams, how to access and share your score reports, as well as other important information including how to schedule individual NCLEX Readiness Reviews.
If you have any additional questions, please feel free to reach out to our Student Support Specialist at 800-732-8656 ext # 2 or at studenthelp@nln.org
Greetings from NLN Assessment Services Division,
Your institution has partnered with the National League for Nursing (NLN) to administer secured, standardized exams and practice materials for your Nursing Program. We are very excited to be a part of your educational experience and want to make the testing process as simple and stress free as possible. We want you to know we are here to help you succeed. If you ever have questions or concerns, feel free to reach out to our customer experience team and they will be happy to assist
Our team is dedicated to providing you with an excellent customer experience, but to do so, we need your help. Please take a few moments to familiarize yourself with this guide. It will provide you with the information you need to create your account, purchase your materials and access your score reports. In addition to this guide, once you have created your account or logged in to www.nlntest.org you will find step by step instructions and additional resources that will answer most of the questions we receive.
If you can't find an answer after reviewing the materials, feel free to contact our Customer Experience Specialist at:
1-800-732-8656 ext. #2
618-336-9224 Direct Dial
studenthelp@nln.org
Monday - Friday, 8 AM - 4 PM (Central)
Thank you for your time! Best of Luck on your Exam!
Be Safe & Be Well!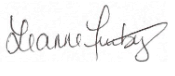 Dr. Leanne Furby
Director of Assessment Services
HOW TO CREATE YOUR NLN ACCOUNT
NEW PORTAL NOTIFICATION
NEW ADDRESS: www.NLNTEST.org
The NLN Assessment Services Portal moved in September of 2020. If you have tested with us since then, please DO NOT CREATE A NEW ACCOUNT. If you have forgotten your password, go to the login page and click on reset password. If you have forgotten your username, contact NLN support 1-800-732-8656 Ext #2
If you have not tested with us since the transition you will need to create a NEW NLN account.
To Create Your New Account:
Log into www.NLNTEST.org
Enter Username (we recommend using your email address)
Enter Email Address
Choose Your Institution
Enter First and Last Name
Enter Date of Birth
Enter City, State, and Phone Number
Click on Create New Account
You will then receive a link via email to the address you provided asking you to reset your password. While you are here please verify your time zone. What is Your Time Zone? This setting can be the difference between making your institutions deadline and not making it.
Hit save.
If you are having difficulty re-setting your password, please contact NLN Student Services at 1-800-732-8656 ext. # 2 or email studenthelp@nln.org
How to Take NLN Exams with EXAMITY
* Please note that this information released on 7/12/21 is the most current information and supersedes any previous student guide.
STUDENT CUSTOMER EXPERIENCE: 1-800-732-8656 Ext. 2
Studenthelp@nln.org
NLN Student Request Form
THANK YOU FOR YOUR TIME
Best of Luck on Your Exam!
Best Wishes
from your friends at
NLN Assessment Services