Commencement
On Friday, May 29, 2020 from 09:30 AM to 01:00 PM
In QCC Track and Field

This Special Event / Fair is for General Public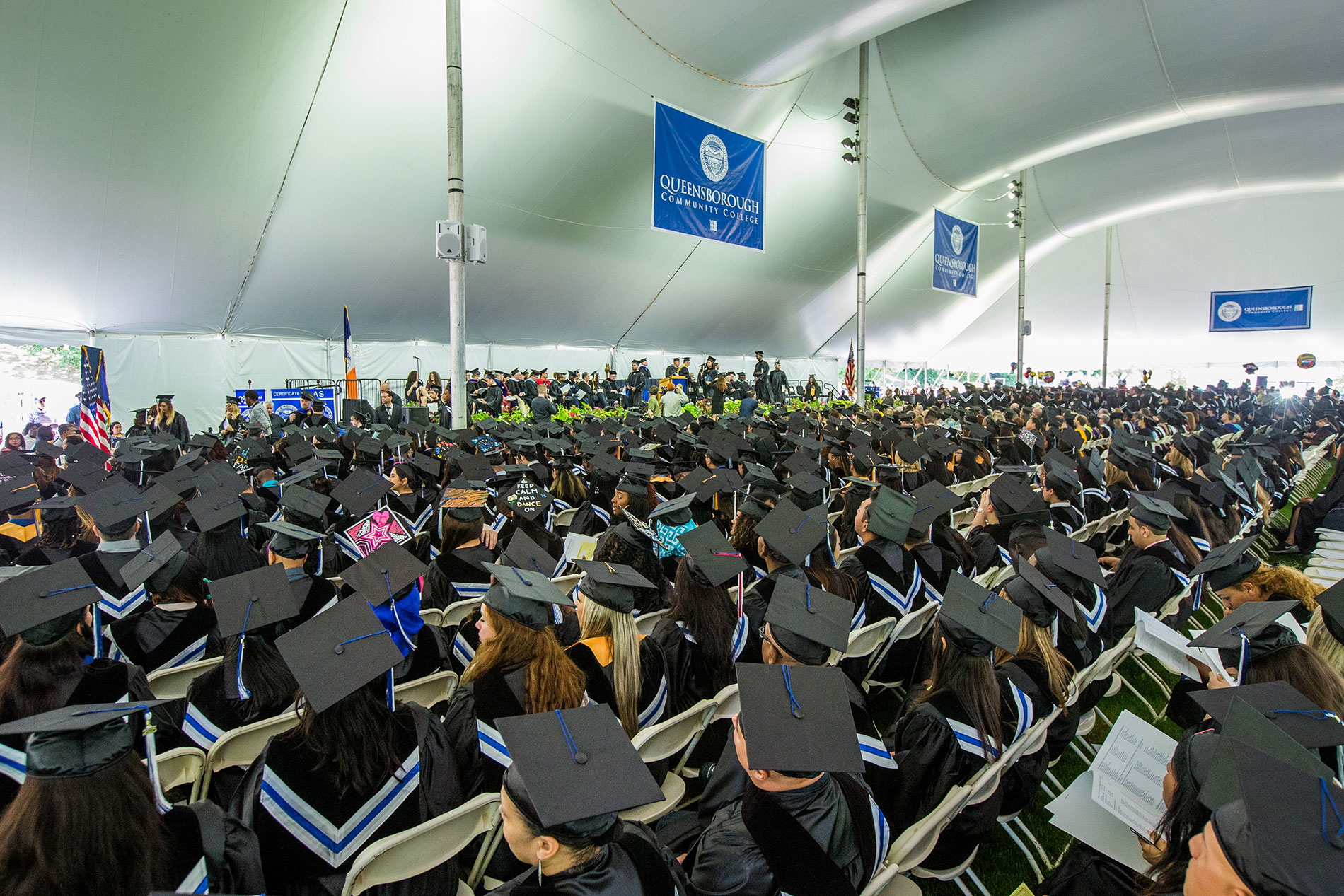 59th Commencement Ceremony
Students, Faculty & Staff should visit the commencement website for more information. Graduates should arrive by 8 am.
Graduation Requirements for Students Graduation Day Faculty & HEO Information

Queensborough Community College presents its 59th Commencement ceremony.
To ensure the safety of those attending Commencement, backpacks and large bags or packages are prohibited from the area, and all bags are subject to search.
Queensborough Community College was established in 1959 on the 37-acre site of the former Oakland Golf and Country Club in Bayside, NY, a picturesque residential neighborhood in northeast Queens.
Queensborough's campus comprises 14 major buildings, including the 150,000 volume Kurt R. Schmeller Library, an astronomy observatory, recital hall, professional sound recording studio, art and dance studios, photography and digital art laboratories, and science and technology laboratories. The College's three major cultural initiatives are the Queensborough Performing Arts Center (QPAC), QCC Art Gallery, and Harriet and Kenneth Kupferberg Holocaust Resource Center and Archives.
Operating within the framework of the City University of New York, Queensborough Community College is committed to fostering a collaborative, learning-centered community. The College is dedicated to academic excellence and to the development of the whole individual in an environment that promotes intellectual inquiry, global awareness, and lifelong active learning. Queensborough is committed equally to open-admission access for all learners and to academic excellence within an environment of diversity.
In the service of these goals, Queensborough utilizes the close integration of academic and support services and a focused attention to pedagogy. The College offers post-secondary associate degree and certificate programs that prepare students for careers and for transfer to a senior college.
Congratulations to the Class of 2020!!!
---
Contact Name: Elaine Ioannou or Annette Lazaro
Contact Phone: 718-631-6314
Contact Email: eioannou@qcc.cuny.edu or alazaro@qcc.cuny.edu