From the desk of the President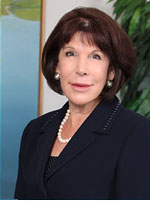 Dear All:
As President, I have the privilege of serving one of the most diverse colleges in the nation. For more than 50 years, our community has been strengthened and enriched by the contributions of all of our students, faculty, staff and alumni. We proudly stand by CUNY Chancellor James B. Milliken's statement that there are few institutions that have done more to help this country benefit from immigration than The City University of New York.
Since the signing of the President's Executive Order restricting entry to the U.S. by citizens of seven foreign countries, I have been working with my colleagues from across the university and beyond to determine how best to assist those students, faculty and staff impacted by this action. Our commitment to protecting and supporting our students, regardless of their immigration status, is unwavering and includes the following:
CUNY will take no action to assist in the enforcement of the immigration laws except as required by law;
CUNY will protect student record information in compliance with the Family Educational Rights and Privacy Act;
CUNY will not turn over student information to immigration enforcement authorities except pursuant to court order;
CUNY will not request or gather information about students' citizenship or immigration status in the course of providing educational or other services or in connection with public safety activities except as required in connection with tuition or financial aid eligibility; and CUNY will not permit immigration enforcement officials to enter its campuses except to the extent required by a warrant or court order.
Additionally, CUNY's Citizenship Now! (CN!), the largest university-based legal assistance program, is ready to respond to the concerns of our campus community with free legal advice and assistance.
For those who are detained trying to enter the United States, or are still abroad and needing guidance, please contact CUNY CN! attorney Isabel Bucaram, Esq. by text, phone call or WhatsApp at 646-860-5678. Affected students, faculty and staff abroad may also send an email to citizenshipnowinfo@cuny.edu.
For affected students, faculty and staff here in the U.S., regardless of immigrant status, the best advice remains not to travel abroad if at all possible until we have more clarity about ongoing developments.
CN! plans a Facebook Live session and a Facebook page for students, faculty and staff to share information and have their questions answered.
Students, faculty and staff can contact CN! at citizenshipnowinfo@cuny.edu with questions.
Additional information and a complete list of available legal and education services.
If you have any questions or require any additional information, please contact Queensborough Community College's CUNY CN! Coordinator, Ms. Lampeto (Bette) Efthymiou, at LEfthymiou@qcc.cuny.edu or 718-631-6611.
Attorney Allan Wernick, director of the CUNY Citizenship Now! project, has made a checklist of basic rights for undocumented immigrants who may become targets of ICE agents.
CUNY student Dreamers facing the strict Oct. 5 deadline to apply for renewal of their DACA immigration status will have the $495 application fee covered at CUNY Citizenship Now! DACA renewal events, thanks to a partnership with the New Economy Project and support from other philanthropic organizations.
An update on the Travel Ban available from the Citizenship Now website
I also share with you these FAQs prepared by the CUNY School of Law's CLEAR (Creating Law Enforcement Accountability & Responsibility) project. This important resource aims to address the unmet legal needs of Muslim, Arab, South Asian, and other communities in the New York City area that are particularly affected by national security and counter-terrorism policies and practices.
Sincerely,

Dr. Diane B. Call
President