Tony Monahan, PhD - Department of Health, Physical Education, and Dance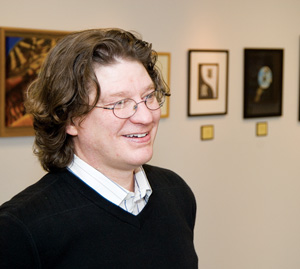 Title: Assistant Professor
Office: RFK 213
Phone: (718) 281-5762
Email: amonahan@qcc.cuny.edu
Education:
PhD: Education, Rhode Island College, 2010
MS: Physical Education, University of Rhode Island, 1989
BS: Health & Physical Education, University of Rhode Island, 1982
Classes Taught:
HE 102: Critical Issues in Health Education
PE 520: Beginning Swimming
PE 531: Table Tennis
PE 503: Badminton
PE 415: Volleyball
Teaching Philosophy:
My career has been committed to teaching health and physical activity in a variety of settings. In addition to New York, I have had the fortune of working with a wide range of populations, ages and abilities in Rhode Island, Connecticut, California, Dominican Republic, and Brazil. My many experiences have led me toward a student-centered approach to teaching, which focuses on knowledge and understanding of my students' individual backgrounds, needs, abilities, and interests. I am particularly interested in teacher empathy and its relationship to student achievement.
Research Interest:
Empathetic teaching practice
Invitational education
Adapted physical education
Accessibility of physical activity
Health-related benefits of physical activity
Physical activity on an international scale
Publications
Monahan, T (2013). Walking in their shoes: Empathy in physical education. In L. Ciccomascolo & E. Sullivan (Eds.). The Dimensions of Physical Education. Boston: Jones and Bartlett.
Monahan, T. (2010). An empathetic approach to physical education teacher education. Master's Theses, Dissertations and Graduate Research Overview. Paper 29.
http://digitalcommons.ric.edu/etd/29
Monahan, T. (1994). Evaluation: The good and the bad. The International Educator, fall.
Monahan, T. (1994). CHAT Time at the Carol Morgan School. International School Service Newslinks, November.
Monahan, T. (1994). A few words about RESPECT. The International Educator, spring.
Monahan, T. (1993). When is Physical Education Considered Education? The International Educator, winter.
Presentations:
Speaker/ Presenter: 2010 CTAHPERD Conference, Cromwell, CT
Topic: An Empathetic Approach to Physical Education Teacher Education
Speaker/ Presenter: 1989 AAHPERD National Convention, Boston, MA
Topic: Adapted Physical Education - laws, implementation and practice