Office of Financial Services
How to Apply for Financial Aid
The Office of Financial Service encourages all students to apply for financial aid. There are a variety of financial aid funding sources available.
To get started it is recommended that you complete the Free Application for Federal Student Aid (FAFSA) as early as possible.
Please watch the videos below which will explain everything you need to know in order to successfully complete your FAFSA application.
Applying for Financial Aid
Financial Aid Questions? Questions about applying for Financial Aid? Get video answers below, or head to Financial Aid TV
Apply online at www.fafsa.gov – 2016 Free Application for Federal Student Aid
Signing the FAFSA Electronically - Creating the FSA ID
For your convenience, we have included the following helpful video: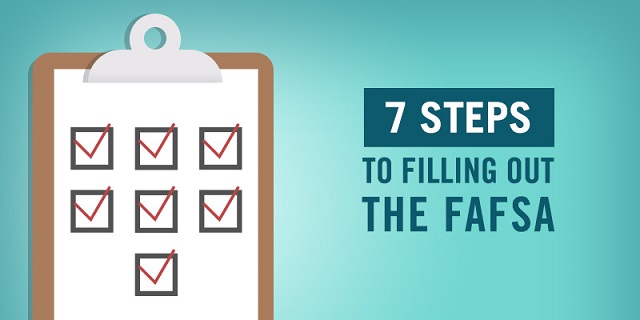 By completing the FAFSA you are applying for federal financial aid.
To apply for state aid (New York State Tuition Assistance Program) click the link on the confirmation page after you have submitted your FAFSA application. This will connect you with the NYS TAP application.

Please remember to complete both applications to maximize your potential financial aid eligibility.
Need Help Applying for Financial Aid?
If you need additional assistance the Office of Financial Services is here to help! Please e-mail us if you have any questions at FinancialAid@qcc.cuny.edu.
FAFSA Completion Assistance
Visit the Office of Financial Services to use our FAFSA Computer Lab for hands-on assistance with whatever problems you might be encountering.
Location: Library Building Room 409
Hours: Monday, Thursday and Friday 10:00 – 4:00
Tuesday and Wednesday 10:00 – 6:00
After You Apply
After you have completed the FAFSA you can expect to receive e-mails to your personal e-mail account from FAFSA.gov and from HESC.com to confirm the receipt of your applications.
You will also receive e-mails from the QCC Office of Financial Services containing important information about your financial aid awards or the need to provide additional information to our office to complete your application. These e-mails will be sent to your QCC Tigermail e-mail account. Please check your QCC e-mail account regularly after you have started the financial aid application process. You can also check the status of your financial aid awards through your CUNYfirst account.
If the QCC Office of Financial Services is requesting additional information that means you have been "selected for the verification process" by the US Department of Education. It is important that you reply to these requests as quickly as possible. get more information.