Take a Tour Tuesday
On Tuesday, Jul 30, 2019 from 02:00 PM to 03:00 PM
In Administration Building Welcome Desk

This Community is for General Public
Take a Tour Tuesday!
Are you a prospective student interested in taking a tour of QCC?
Join us for "Take a Tour Tuesday" where you will have an opportunity to explore our 37-acre campus. Our Student Ambassador led tour will take you to various areas of the college, where you will learn about our award winning programs. If you have questions about the admissions and enrollment process, visit the Office of Admissions at the end of the tour.
Register for Take a Tour Tuesday
Student groups of 20 or more should refer to "Group Tours" (see below)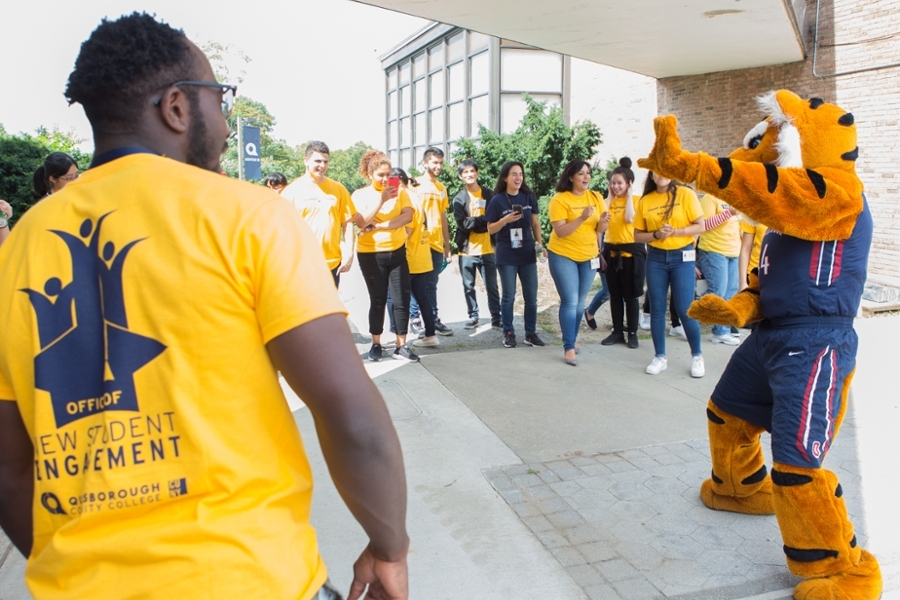 Group Tours Only
For group tour information and scheduling, please email Edgar DeCastro at Edecastro@qcc.cuny.edu. Please contact us at least 2 weeks in advance of your desired tour date so that arrangements can be confirmed. To ensure the best group tour experience, please limit the size of your group to 30 students.
---
Contact Name: Admissions
Contact Phone: 718-281-5130
Contact Email: NewStudents@qcc.cuny.edu