The QCC Fund, Inc.
The QCC Fund, Inc. - Philip A. Pecorino, Ph.D (Ex-Officio)
Philip Pecorino
Chairperson, Faculty Executive Committee Social Sciences
Queensborough Community College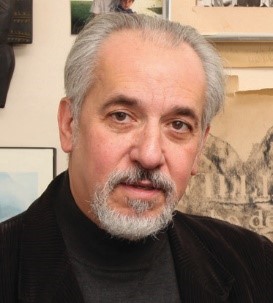 ---
Dr. Philip A. Pecorino has been an instructor of Philosophy at Queensborough Community College for nearly 40 years. He is also a Professor of Philosophy in the School of Professional Studies at The City University of New York Graduate School and University Center. Dr. Pecorino has appointments as adjunct Professor of Philosophy at Nassau County Community College, State University of New York (SUNY) and Suffolk County Community College.
Originally from Flushing, Queens, Dr. Pecorino was educated in New York City and by the city. He graduated from Boston College magna cum laude with a B.A. degree in Mathematics and Philosophy. He went on to graduate school at Fordham University, where he obtained both a M.A. degree and a doctorate in Philosophy. Dr. Pecorino, who attended New York University for post graduate work in Educational Psychology, has published several articles in philosophical publications, humanities publications and elsewhere.
Dr. Pecorino has held the positions of Executive Officer, Long Island Philosophical Society; President, Eastern Division, Community College Humanities Association; Chairperson, American Philosophical Association, Committee on Two-Year College Philosophy; and President, American Association of Philosophy Teachers.
He is the author/editor of on-line textbooks available without cost and adopted for use by, among other institutions: the International University of the People, the American Public University System, American Military University, and American Public University. The text book subject titles include: Introduction to Philosophy, Philosophy of Religion, Ethics, Medical Ethics, Computers, Information Technologies, the Internet, Ethics, Society and Human Values, and Perspectives on Death and Dying. Dr. Pecorino is a co-author, with Dr. Shannon Kincaid, of Social Sciences, of The Profession of Education: Responsibilities, Ethics and Pedagogic Experimentation.
Dr. Pecorino continues to explore new ways to use technology to enhance education and writes on matters of pedagogy, in particular involving the new media and information technologies.
Dr. Pecorino has served for many years on various university bodies and as a member of the Executive Committee of the University Faculty Senate and serves on committees of the CUNY Board of Trustees.
Dr. Pecorino was elected Chair of the Faculty Executive Committee in 2014 and serves as an ex-officio member of the QCC Fund Board.